Here you have a change to get to know each member of the band.

TOMI SALESVUO EAST FUNK ATTACK are:
Anniina Karjalainen, vocals
Ilmari Aitoaho, rhodes & keyboards
Roope Löflund, saxophone
Mari Talala, trumpet
Marzi Nyman, guitar
Matias Kiiveri, rhythm guitar
Jarkkis Toivanen, bass
Joonas Kaikko, percussion
Tomi Salesvuo, drums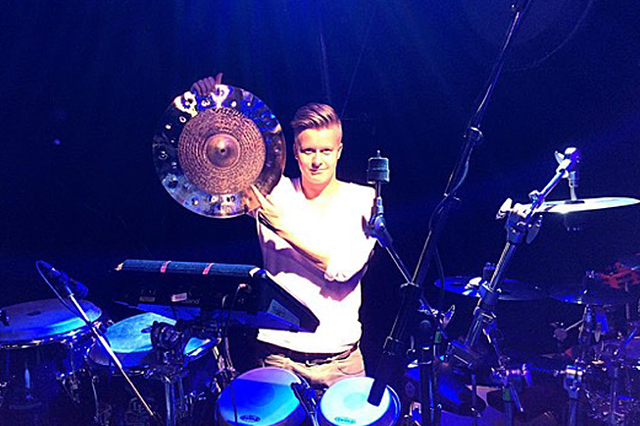 Joonas Kaikko – Percussion
Joonas Kaikko, a super talented musician, is the percussionist in the Tomi Salesvuo East Funk Attack band. Joonas is originally from Imatra and moved to Helsinki to study and play music around ten years ago. He started playing drums in the third grade and at the same time stopped to play violin, which he had been playing for a couple of years. Joonas had been drumming anything that he got his hands on from an early age so it was not a surprise that the instrument had to change! He also sings and plays guitar, bass and keyboards. Besides his strong percussionist post in East Funk Attack, he is one of the up-and-coming young drummers from Finland!
"My very first heroes were the ones like the timbale player and bandleader Tito Puente and Jazz drummer Art Blakey," Joonas opens up the beginning. He has also been inspired by the bands and artists like Earth Wind and Fire, Prince and Michael Jackson. The favorite music styles include funk and pop-funk so when Tomi asked Joonas to join his new funk band, the East Funk Attack, in 2013, he immediately said "yes!" "All the musicians in EFA are such talented players! It´s such a great group of people and I really enjoy playing this original funk music with them," Joonas says.
Tomi, a fellow musician and the band leader in the East Funk Attack, has also been a drum instructor for Joonas when he did his studies in Metropolia University in Helsinki. Despite the fact that these two drummers both originally come from the same part of eastern Finland, they met for the first time in Metropolia in Helsinki. "As a teacher Tomi was really high level professional – as demanding as he should be. And I must admit that I didn't always have my homework done and I did hear about it from Tomi!"
Role in the East Funk Attack

Joonas has an important role in the East Funk Attack band. He is one of the members who sings backing vocals on stage and as a percussionist his role is to bring things together. "The percussionist has to listen to the band's time feel and especially the drummer while playing. Every drummer has a different time perception and groove. When playing with Tomi, I need to keep my focus on certain things and think about the different ways how I can support Tomi's playing and how we can really build up the groove together for the song. I also have to think how much there is need for me to play at all." Joonas explains his role in the band.
There have been many unforgettable moments with the East Funk Attack for Joonas. "One of the most memorable experiences for me was the weekend when we recorded the first album: EFA. We moved in to the studio for one weekend and even slept there too. The recording days were really long and we continued recording all the way till early in the morning. During that one recording session we nailed the rhythm parts for all the songs, and I had never recorded any album like that. It was truly an intense and unique experience for me. Also the first tour in 2014 and all the gigs at the legendary Tavastia club have been awesome."
Joonas continues that one of his favorite songs is What Do Your Need in the first EFA album. "I also really like We Got It Good in the new Rhythm record and Funky Friday is killing!"
Life outside the East Funk Attack

Joonas Kaikko is a busy musician with different bands and projects. Besides his percussion work with the East Funk Attack band, he plays drums with a Finnish pop star singer Anna Abreu. He also plays in a jazztrio recently formed by the jazzpianist Lenni-Kalle Taipale and in a popular Finnish TV show SuomiLOVE, to mention just a few of his work projects at the moment. In addition to the current projects, Joonas is looking forward to the new studio project in Vallila, Helsinki, where JKB production´s new studio complex is under construction. "One of the most important projects for me at the moment is my own band where I play all the instruments and I´m hoping to find time to write more music to myself," Joonas smiles.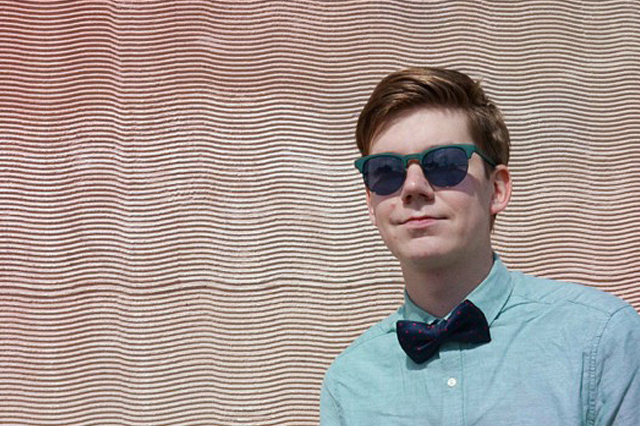 Ilmari Aitoaho - rhodes & keyboards
Keyboardist Ilmari Aitoaho is the newest member of the band. Although he just recently joined East Funk Attack, Ilmari is a familiar face in the band's lineup.
Ilmari, originally from Turku, started playing piano at the age of five. He began with classical music and continuing to play in band and the big band when he joined the music school. The big band leader Carlos Del Puerto, famous Grammy Award winning bassist from Cuba, was an inspiration for Ilmari and with his studies in rhythm music.
Ilmari is currently studying at the Metropolia University of Applied Sciences and is working towards his bachelor's degree in Music. He has been living in Helsinki since 2007 and enjoys the endless possibilities the city offers for musicians.
As a keyboardist, Ilmari has many role models including legendary players Herbie Hancock, Keith Jarret and Jacky Terrasson. Cory Henry is also in the mix from the younger generation. Every music style goes for Ilmari with his favorites being Jazz and Funk. One of his current favorites is Vulfpeck, an American funk group founded in 2011.
Ilmari joined East Funk Attack officially in July 2016, after the gig at the Pori Jazz Festival. "It felt really good when Tomi asked me to join the band. I had played several gigs as a substitute for Kasperi. Now that I am an official member of the band I don't need to think how Kasperi would play something, but play like I would play it myself" Ilmari says. "It is great that the band members are so good friends. It has been fun to play and I feel that we have even better gigs ahead, even though we have had amazing ones such as the Flame Jazz Cruise Festival in Viking Grace." Ilmari continues.
"The new album Rhythm has incomparable sound. Matias has done an amazing job with recording the album. Tomi has been able to compose tunes that are even better than the first EFA album." As Ilmari describes his thoughs about the new album and music.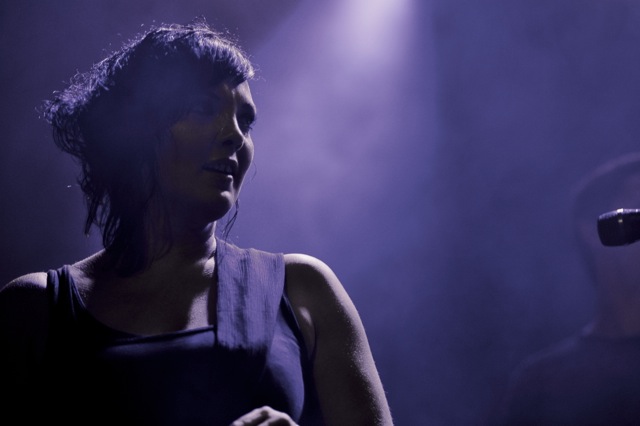 Photo: Sami Jaamala
Anniina Karjalainen - vocals
Anniina Karjalainen is the energetic and luminous singer of the East Funk Attack. She is born and bred in Helsinki, but her roots are in the heart of South-Karelia.
Anniina has wanted to be a singer since she was a little girl. At the age of four her music school teacher told her that she will be a singer when she grows up. That was the start of her singing career. Anniina also plays piano and violin but her main instrument has always been singing. She started her singing lessons and began to sing in the band school and in her dad's band. Duo gigs began with her sister in a junior high school. Her professional music studies began in the Helsinki Pop/Jazz Conservatory and is currently studying in the Helsinki Metropolia University of Applied Sciences. In 2003, Anniina took part in the first Idols competition in Finland.
Besides studies Anniina also teaches and coaches future singers of all ages. Singing is very integrated instrument and it is important to consider all voice, body and mind when singing. These elements Anniina works on with her students to improve their skills.
Role models
Anniina has many role models that are strong singers such as Janis Joplin, Aretha Frankin, Alanis Morissette, James Brown and Freddie Mercury. All strong personalities and intense singers. Lately she has been listening to Mary J. Blige.
Singing with East Funk Attack
Anniina has fun when performing with East Funk Attack. The band members are amazing guys and excellent musicians. The music has a lot of different elements and dynamic variation. Rhythm speaks to her. Anniina's favorite songs are Jojo and Be with me. Jojo has an extremely cool guitar riff and good lyrics. "For some reason it is difficult for me to remember those lyrics. So it is always a challenge to sing Jojo" Anniina explains. "There is wordplay in the song and dynamic variation. The A-part is easy but the B-part of the song is rough which I like a lot" Anniina says and continues "Be with me is a beautiful song that doesn't need anything more into it. Simple but wonderful!"
EFA's new songs for their upcoming album sound promising. "All the vocal tracks are not finished yet and the new record is in the making, but it will be badass album when finished!" Anniina comments.
The past and the future
Anniina's favorite memory so far is the first gig in Tavastia Club in Helsinki when EFA album was released in September 2014. "Tavastia is the place and it was my first gig ever there. It was very exciting." Anniina comments. Also the gig with Tomi and Lappeenranta Big Band when they played two EFA songs that were arranged for big band was very memorable for her.
In the future Anniina just wants to sing. She aims also to become a singing coach. East Funk Attack is a very important project for her. It is the only band at the moment where she sings the band's original music, written by Tomi. "I also like my role in the band. I am not just the front woman of the band but instead one of the musicians. That is nice change to what I am used to." Anniina explains about her role in the band.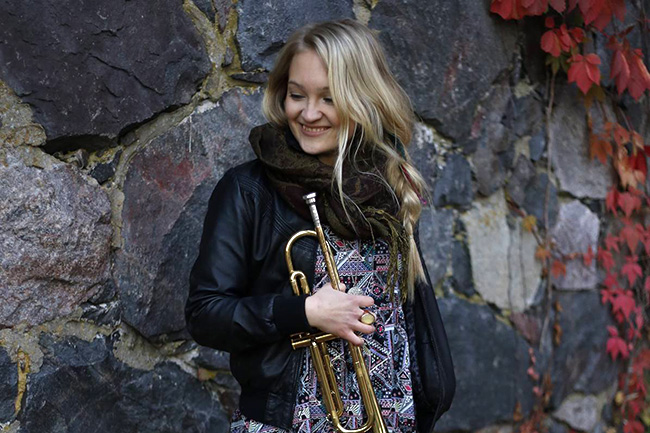 Photo: Kaisa Sojakka
Mari Talala – trumpet
Mari is originally from Jyväskylä, a city located in the Central Finland. After she graduated from the high school, Mari moved to Helsinki and began her studies first at the University of Helsinki and then at the Pop/jazz Conservatory while still stydying development studies in the university. Mari had never thought that she would be a musician, but she was drawn to music studies. After she graduated with a bachelor from the university, Mari began to study music as a full time student. At the moment, she studies music pedagogy in the Metropolia University of Applied Sciences.
In Jyväskylä, Mari had studied only classical music, first piano and then trumpet. She attended music class in the comprehensive school and was introduced to wind instruments there. At first she wanted to play trombone. Due to her small stature, many suggested that the trombone was not the best choice. The desire to play trombone remained and three years ago Mari learned to play trombone in addition to the trumpet.
Influenced by the great trumpet players
As a trumpet player, Mari has many role models. Freddie Hubbard is the most significant one. Hubbard's records were the first that Mari started listening to and she quickly began to enjoy and appreciate the jazz music and trumpetism. Chet Baker is another one of her favorites and of course Kenny Dorham, Clifford Brown, Verneri Pohjola, Jukka Eskola, Roy Hargrove and Miles Davis of course, just to mention a few of the great trumpet players. Mari is into rhythm and energetic music. Funk has always been one of her favorite styles of music. In contrast, she also enjoys the melodic music such as black gospel and jazz.
Lately, Mari has been listening Sting, Erykah Badu and Snarky Puppy. Verneri Pohjola's new Bullhorn album has captured her interest and new acquintance Jamie Woon has been on also on her playlist.
Gaining experiences with East Funk Attack
"It is superb that I have had an opportunity to play with such fabulous musicians. I have learned a lot from my fellow musicians" Mari explains about her experience with East Funk Attack. "I have also had a chance to play in some amazing gigs, one of those bands is Jazz Cruise in Viking Grace in January 2016. This experience was meaningful since there were a lot of people in the audience who I greatly respected."
"Playing in the band has given me musical challenges which have allowed me to push myself as a musician." Mari continues about her journey with East Funk Attack. " Jones Boogies Another Round is one of my favourite songs from the bank. The theme is tricky and I feel that I have succeeded when I finished playing the song. It is a positive, energetic song that is twisted in a unique way, not to mention that way the mood changes during the song. It is multi-faceted song that I truly enjoy playing."
Plans for the future
At the moment, Mari is taking a year off from her studies in Metropolia. During this year, she is concentrating on working. She has been teaching trumpet and trombone as well as writing notations. " I also have the urge to write my own music and have many it one of my goals during this year off from school," Mari explains. "I have also some other bands who I play with in addition to East Funk Attack. One of those is Berlin Nun which is funk based band Another is a jazzduo called duo Marianna. "In adition to creating music and playing with great bands, I have also planned to graduate with a degree in music pedagogy in Spring 2017."
photo: Sami Jaamala
Jarkko "Jarkkis" Toivanen, bass
East Funk Attack´s bassist and foundation for the groove Jarkko "Jarkkis" Toivanen is amazing musician from Espoo - Finland. He started his career by playing guitar, but at age eleven when he realized that his little brother Jussi was a better guitarist he switched to playing the bass. As teenager Jarkkis started to play in few heavymetal bands and digged bands like Metallica, Iron Maiden and Slayer.
After comprehensive school Jarkkis went to Tapiola High School and joined Ebeli, the pop and jazz department of Espoo Music Institute. He was fortunate enough to have an inspiring band teacher, drummer Rami Eskelinen (known from the band Rotten Trio/Trio Töykeät), who introduced him into different kind of music styles, such as funk music.
Jarkkis started his professional career in music while still studying in Ebeli. Back in 1997 when Rami asked him to join his new funk band King Bong - Jarkkis was introduced to important fellow musicians like his band mate in East Funk Attack - guitarist Marzi Nyman and multitalented percussionist Zarkus Poussa. In addition to meeting talented musician, it was at this time that he was asked to play as a freelancer in many different bands. He has been active and dedicated bass player ever since playing with Finnish soul and pop artists like Antti Tuisku and Nopsajalka. In addition to his career in music Jarkkis has a bachelor degree in marketing and logistics.
Role Models and Inspiration
"Bassist Steve Harris from Iron Maiden was my first role model because Iron Maiden was one of the first bands for whom the bass guitar player made significant contributions to the sound of the music", Jarkkis says. "Flea was another bassist who showed that the bass could be a very cool instrument. In Red Hot Chilli Peppers, the bass has as strong role as the guitar." His other role models are Larry Graham the father of "thumping´ and plucking´" technique, as well as Louis Johnson, Geddy Lee and Pino Palladino. The latetest record that has been the most inspiring was David Bowie's last album Blackstar. "Listening to it was a musical trip to so many different feelings - Perfect record!".
Part of East Funk Attack
Jarkkis states how happy he is to play in East Funk Attack. The music style gives a musician the freedom to play and improvise. His favorite song at the moment is the bands new single "Funk That War" where you can hear his " thumping´ and plucking´" bass solo! "This song is so good to party with and it has a current topic in the story", Jarkkis nails. "It's awesome to play music that gets people to the dance floor and EFA always starts the party! It is also inspiring to play with fellow musicians that you can learn from. The band has a strong sense of community and it is great to see happy people in the audience. Every gig is different and it gives me so much energy- not to mention that funk is the style of music that I love!"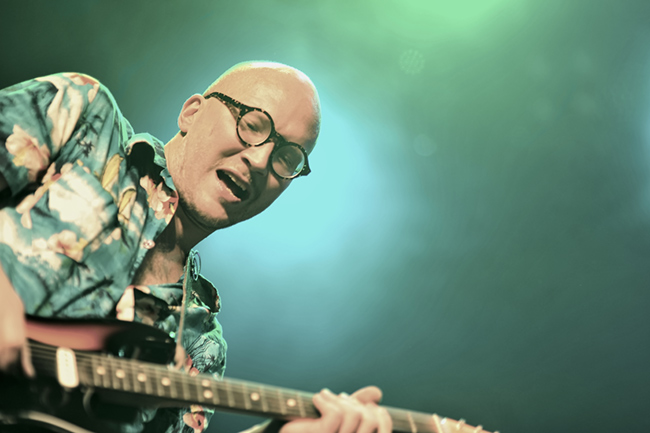 photo : Sami Jaamala
Marzi Nyman, guitar
One of the top Finnish guitarists, Marzi Nyman is an artistic mainstay and musical "wild card" in East Funk Attack. Marzi's first instrument was piano, but in the 6th grade he started to play guitar. "I started to play guitar because it is the king of the instruments." Marzi also noticed that he got a lot more attention by playing the guitar than as a pianist which is of course an important thing for a young guy.
As a musician, Marzi has been inspired by Jarmo Saari, Raul Björkenheim, Bobby McFerrin and Pekka Kuusisto. Classical and chamber music have had an influence on Marzi's career. His latest inspiration was found this fall at the RUSK-festival in Pietarsaari where he was introduced to Swedish composer's Jesper Nordin's work. Jesper is an amazing artist who combines chamber music with electronics. "RUSK-festival founded by clarinettist Christoffer Sundqvist and composer Sebastian Fagerlung is a superb place to hear not only chamber music, but also other genres."
East Funk Attack is fun to play and party with.
Marzi has been part of the East Funk Attack since the beginning. From their very first gig to now, Marzi has enjoyed the journey. "East Funk Attack is a great gang to play with. I have built some great friendships within the band," Marzi states. "The music sets you free when you play and you have freedom to create. Every gig has been different. You never know what will happen on the stage. It's also been amazing to be on the road with such a large band.
For Marzi, it's important to be in the band that performs its own music, not just cover songs."It is awesome to play music written by Tomi. My favorite song is Mr. Prince because although the song is simple, it's also ingenious and that allows a lot to happen during a performance. And I also like the story behind the song," Marzi says. Marzi has also written an arrangement of Mr. Prince for the Big Band whose premiere performance was in Lappeenranta Big Band's 60 years Anniversary concert in November 2015.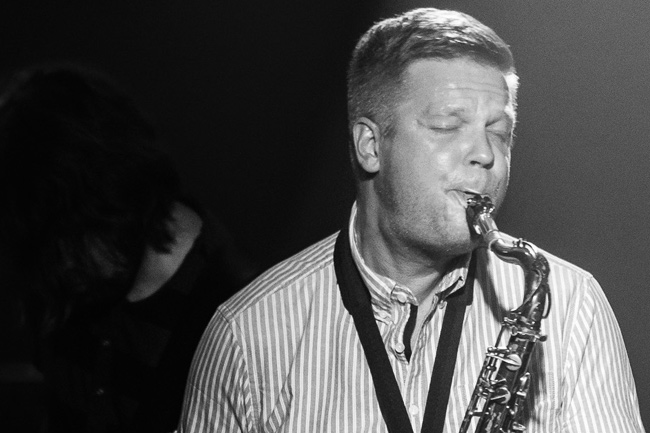 photo : Sami Jaamala
Roope Löflund - saxophone
East Funk Attack's saxophonist Roope is a freelance musician, and well known for performing with many different bands. He can be seen on stage with Dallapé, Sami Saari, Sami Pitkämö, Mikko Leppilampi and Jean S. just to mention a few. Besides being a musician, Roope works as a teacher in a music school and he also arranges music for everything from small bands to symphonic orchestras. He has over 15 years of teaching experience.
Roope graduated from Helsinki Metropolia University of Applied Sciences with a major in Pop/jazz music education. Roope is also a founding member of a special interest group of musicians working as entrepreneurs.
Roope began his career as a musician at the age of ten by playing the clarinet. He became more interested in pop music and began to play the saxophone when he was 14. He plays a 1958 Selmer Mark VI saxophone. Besides the saxophone and the clarinet, Roope also plays the flute. His musical influences include Michael Brecker, John Coltrane and Joe Henderson. The Brecker Brothers, Tower of Power and Earth Wind & Fire are his favorite bands since he was young.
East Funk Attack is an inspiration.
Rhythm and all music that grooves are Roope's favorites. Improvisation also plays an important role. Roope finds significant inspiration in East Funk Attack. "Tomi organizes band details with great care and puts in significant effort to get things done. It is easy for a band member to join in when everything is taken care of so meticulously." Roope also says that good musicians and a nice atmosphere are important things that play a role in East Funk Attack.
It is difficult to say what the best song in East Funk Attack's repertoire is, but "Rhythm is da Thing" is fun to play. It has a good rhythm with a good groove.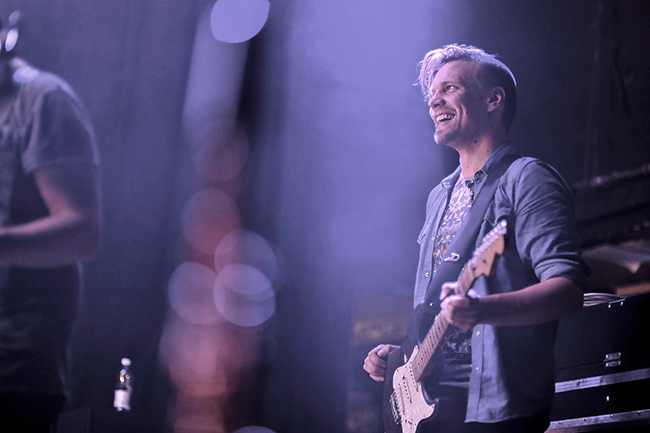 photo : Sami Jaamala
Matias Kiiveri - rhythm guitar
Matias is originally from the city of Kalajoki, located in Northern Ostrobothnia. He moved to Helsinki four years ago when he started his producer/music technology studies in Metropolia University of Applied Sciences. Before that, Matias lived in Oulu for six years where he went to a music-oriented high school and after that worked as a karaoke host and played gigs. His first start at a producer's role was in his uncle's firm where Matias worked as an intern and mixed his first record. Matias was moved by the experience and he continues on that path. Besides a musician's role, Matias records, mixes and produces records in his own small Hollywood House studio as well as bigger studios. Matias is also doing a lot of his own music.
Matias started his musician's career by playing his brother's drums. He began to play guitar at the age of ten inspired by nylon string, Landola's, that he had at home. Matias also wanted to try the electric guitar. Stratocaster was his first guitar and he has stuck with the model ever since. Matias still plays drums almost as much as guitar. This multi-instrumentalist can also play bass and keys.
At an early age Matias was inspired by the types of music that his older siblings listened to. Roots and 80's rock still has a strong impact. Whitesnake and Extreme are role models as well as Jamiroquai and Jimi Hendrix of course. Producers such as Josh Homme, Daniel Lanois and Ryan Adams that play and compose music have also made a big impact on his career. "Lately I have listened a lot Ryan Adams himself and music that he has produced."

Playin' in East Funk Attack
Matias states that in East Funk Attack, there are superb fellow musicians that are fun to play gigs with. The gang is spontaneous and you never know what will happen. Gigs are always explosions of energy. All over the stage are minor explosions all the time.

Funk that War is his favorite song at the moment. It is not tied to any certain genre of music but has influences from 60's and 70's rock. "Or at least my own playing has those influences in that song and that is why I enjoy playing it so much."

Future plans

Matias' future plans include networking and a trip to California in the fall of 2016 in order to continue in his studies. Matias has a desire to use his knowledge as producer and musician and get out there and do it. His plan is to network with certain studios and be able to work in them. " I want to keep my career interesting and that it won't ever get boring or dull or become routine. Playing and producing is awesome work."